Event Banana Named Thailand's Most Promising Tech Startup at Seedstars Bangkok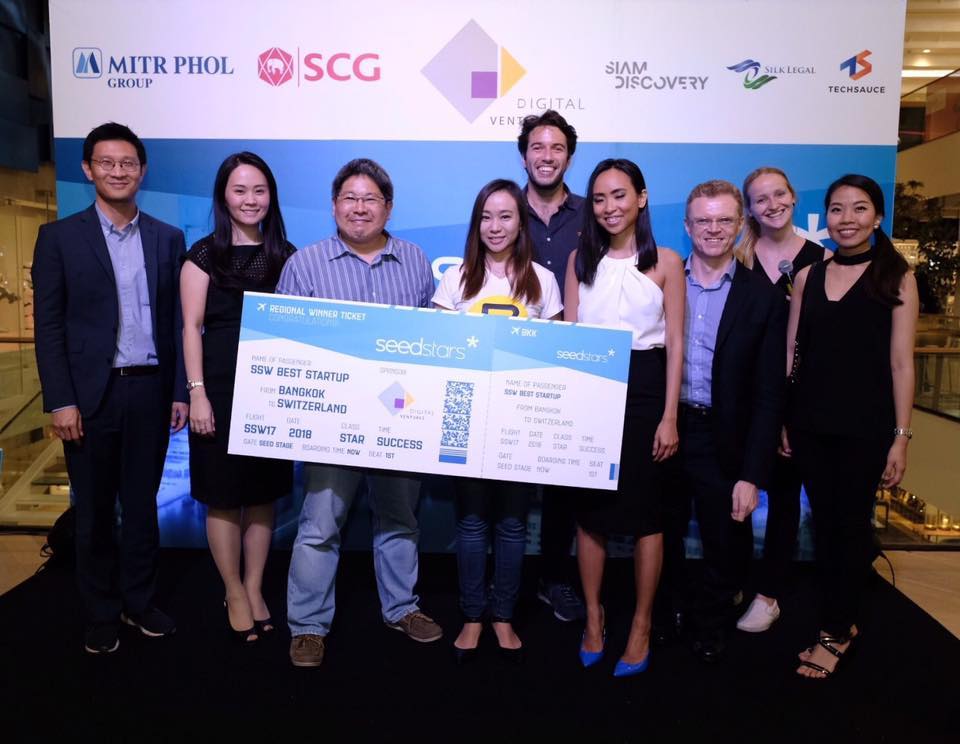 On May 31st during Seedstars Bangkok, Event Banana won the Thailand round of Seedstars World and will represent Thailand at the Seedstars Summit in Switzerland to compete for up to USD 1 million in equity investment.
Bangkok, Thailand, June 1st 2017 - Seedstars World, the global seed-stage startup competition for emerging markets and fast-growing startup scenes brought its Thailand round to a successful close during Seedstars Bangkok. The event took place on Wednesday the 31st of May in Siam Discovery, and the 8 selected startups were invited to present their ideas in front of the local jury panel.
The local winner, Event Banana, with its innovative marketplace connecting venue owners with event hosts, was selected as the most promising tech startup in Thailand. Event Banana will be participating at the Seedstars Summit, taking place in Switzerland in April 2018, a week long boot camp program with the opportunity to meet the other 75 local winners from around the world, as well as international investors and mentors. The final day of the Summit will be dedicated to pitching in front of audience of more than 1'000 attendees to compete for up to 1 million USD in equity investments.
Meticuly with its customizable 3d-printed titanium orthopedic implants came in second, and Hungry Hub, with a creative offering for diners of an all-you-can-eat concept at normal a la carte restaurants, grabbed the last spot in the top 3. The other startups invited to pitch were Primo, Ooca, POS Vision, Stone Lab and Yesmom.
The 8 startups pitched in front of a prestigious jury made up of Piyaphol Vudhivorn from Digital Ventures, subsidiary of Siam Commercial Bank (SCB), Maneerut Anulomsombut from Garena, T.T Nguyen Duc from the Pearson Affordable Learning Fund, Dr. John Millar from Ananda Development Plc., Pahrada Sapprasert from 500 Tuk Tuks, and Nick Feneck from Seedstars.
Nichapat Ark, the local Seedstars Ambassador organized the event with Seedstars World's local partners Digital Ventures, subsidiary of Siam Commercial Bank (SCB), Siam Cement Group, and Mitr Phol. Further support was provided by Siam Piwat, Silk Legal, Bangkok Venture Club, HUBBA, and the TechSauce Summit. The event attracted interest from over 50 startups who applied, and over 200 attendees on event day.
Continuing on its world tour of startup scenes in emerging markets, Seedstars World's next stop is Yangon to select the most promising tech startup in Myanmar. Seedstars World is looking for innovative startups that solve regional issues and/or develop profitable products for the global market.