LangBot named most promising startup in Ethiopia at Seedstars Addis Ababa
On August 21th during Seedstars Addis Ababa, LangBot won the Ethiopia round of Seedstars World and will represent the country at the Seedstars Summit in Switzerland to compete for up to USD 1 million in equity investment and other prizes.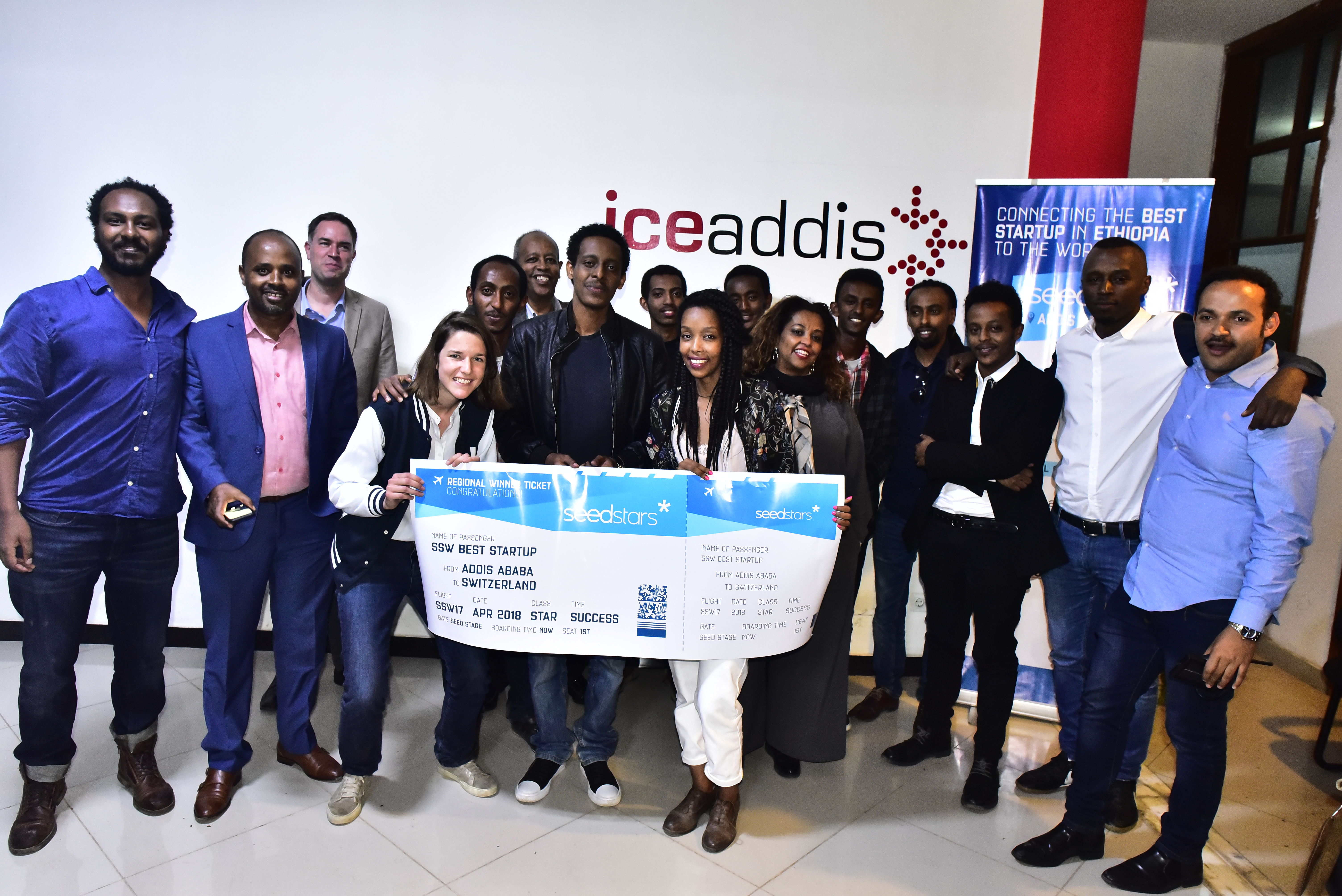 Seedstars World, the global seed-stage startup competition for emerging markets and fast-growing startup scenes brought its Ethiopia round to a successful close during Seedstars Addis Ababa. The event took place this Monday at Iceaddis, and six selected startups were invited to present their ideas in front of the local jury panel.
The local winner, LangBot, was selected the best startup in Ethiopia for its gamified and AI powered language teaching chatbot. As a part of the prize, LangBot will be participating at Seedstars Summit, taking place in Switzerland in April 2018, a weeklong training program with the opportunity to meet the other 75 winners, as well as investors and mentors from around the world. Traditionally, the final day of the Summit will be dedicated to pitching in front of audience of 1000 attendees, with the possibility of winning up to the USD 1 million equity investment and other prizes.
SRE with its device Siree that brings the power of online education to the offline world came second and ZayRide, a smartphone app that provides on-demand taxi, ambulance and delivery services, grabbed the last spot in the top 3. The other startups invited to pitch were Mak-Addis Tutors, ​Meda Messenger, SemayDocs, and smsCrush
The ten startups pitched in front of a prestigeous jury: Marc Lepage, Africa Knowledge and Innovation advisor at UNDP Ethiopia, Eleni Gabre-madhin, CEO at Ethiopia Commodity Exchange, Shem Asefaw, Entrepreneur & Angel Investor at ShemTECH Ventures, Eyob Tolina, Director at Schulze Global, and Fanny Dauchez, Associate for Africa at Seedstars World.
On a regional level, Seedstars has partnered with the Merck Accelerator, in order to support seed-stage companies in across Asia and Africa with a focus on the fields of healthcare, life science and performance materials. The most promising HealthTech startups will receive office space in the Merck Innovation Center in Kenya or Germany, mentoring and coaching on a regular basis and financial support of up to $50,000.
At the same time, Seedstars World is also working very closely with Enel Green Power to source the most innovative business models in the energy sectors and ones that are fostering socio-economic development in rural villages in Africa. Up to 5 best startups in this sector will be invited for an exclusive RES4Africa networking event taking place later this November in Nairobi and compete for an Africa Energy Prize which consists of a financial contribution and a three-month acceleration programme for a total value of up to $50,000.
Continuing on its world tour of startup scenes in emerging markets and fast-growing startup scenes, Seedstars World's next stop is Lagos, to select the best startup in Nigeria. Seedstars World is looking for smart startups that solve regional issues and/or develop profitable products for the global market.