Meet the 11 most promising startups selected to pitch at Seedstars Nairobi 2017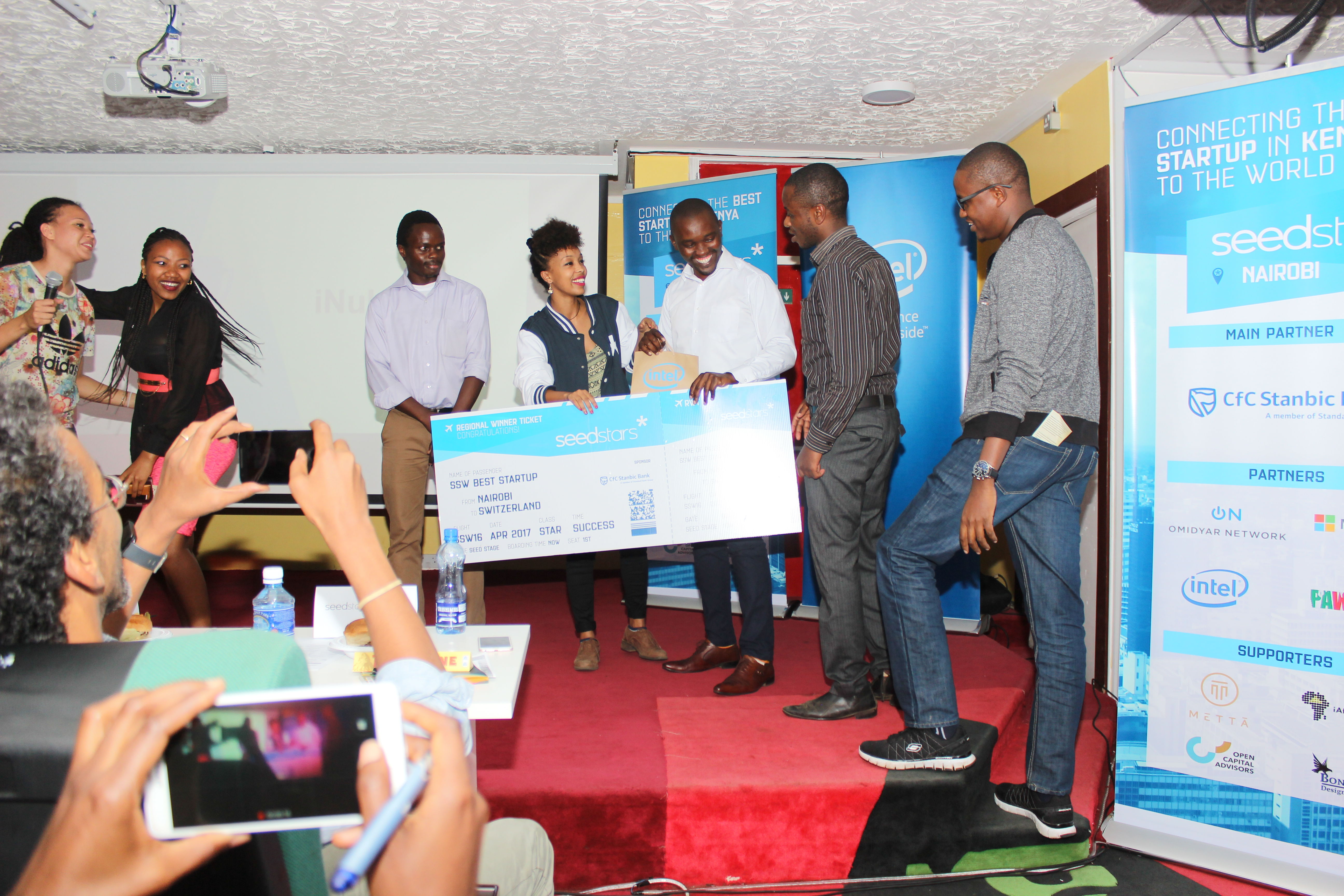 Seedstars World, the global seed-stage startup competition for emerging markets and fast-growing startup scenes has brought its pre-selection rounds to an end and selected 11 promising tech startups to pitch at the Seedstars Nairobi pitching event on November 10th at 4 pm at Nailab (4th Floor, Bishop Magua Centre, George Padmore Ln, Nairobi)
In line with its mission to place the spotlight on entrepreneurs from emerging markets, Seedstars World is travelling to more than 75 countries this year to identify the best seed-stage entrepreneurs and provide them with an opportunity to win up to USD 1,000,000 in investment and other prizes, and network with investors and mentors from around the world. Its previous participants have raised over USD 61M collectively, providing employment to more than 1000 employees worldwide.
The top startups selected to advance to the pitching event are:
| | | | |
| --- | --- | --- | --- |
| | Startup | Website | One liner |
| 1 | BuuPass Kenya Limited | https://www.buupass.com/ | BuuPass Kenya is a digital marketplace for bus and train tickets that creates simple transportation solutions to help people move easily. |
| 2 | ConnectMed | https://connectmed.co.ke | ConnectMed is plugging Africa's primary care gap, by providing online medical consults that use health professionals more efficiently. |
| 3 | Jobsikaz Africa | http://www.jobsikaz.com | Jobsikaz is an online recruitment tool that leverages on a comprehensive candidate database with fine search,shortlist and evaluation tools. |
| 4 | M-Shule | http://m-shule.com | M-Shule improves learning for every primary student in Africa using artificial intelligence and SMS to deliver personalized, accessible education. |
| 5 | PortableVoices Creatives | http://www.portablevoices.org | PortableVoices is a podcasting and audiobook production company that aims to provide a platform for knowledge sharing and self-expressiion. |
| 6 | Sokompare | https://www.sokompare.com | Sokompare is an e-Commerce platform offering Cars while also being price comparison platform offering Insurance facilities. |
| 7 | The Konnector Limited | http://the-konnector.com | Konnector strives to connect communities and prosper people. Konnector connects motorcycle riders(bodas) to people who need their services. |
| 8 | TozzaPlus | http://www.tozzaplus.co.ke | TozzaPlus is a cloud business management solution for small businesses with integrated CRM, Payroll, Pay-outs, Accounting & invoicing. |
| 9 | WazInsure | http://www.wazinsure.com | Insurtech automates the entire insurance value chain making it simpler, transparent and cost-effective for all stakeholders. |
| 10 | Sinbad Technologies Limited | http://www.sinbad.co.ke | Sinbad is a platform to democratize and simplify the process of obtaining marine cargo insurance. |
| 11 | Brillant Innovations Limited | http://www.brillantinnovations.com | BrillantPay is a suite of modern and scalable payment APIs for forward thinking businesses |
The selected startups will also attend a half day bootcamp at Nairobi Garage and meet with mentors from the local ecosystem to go over their pitch and business proposal.
The event was made possible thanks to the support provided by our main partner Stanbic Bank Kenya, our local supporter Africa's Talking, our venue partners Nailab and the Nairobi Garage, our official food sponsors Jumia Food, Adega Restaurants, and Heineken, our regional partners Orange, Enel Green Power, Merck, VC4A and Microsoft 4Afrika.
The Members of the public are encouraged to come join the fun and will be treated to the 11 startup pitches. Registrations for the event can be made on the Seedstars Website: www.seedstarsworld.com/event/SSW-Nairobi-17
Beyond the local event, Seedstars World is working very closely with Enel Green Power to source the most innovative business models in the energy sectors and ones that are fostering socio-economic development in rural villages in Africa. Up to 5 best startups in this sector will be invited for an exclusive RES4Africa networking event and compete for an Africa Energy Prize which consists of a financial contribution and a three-month acceleration programme for a total value of up to $50,000.
Moreover, Seedstars World has partnered with the Merck Accelerator on a regional level, in order to support seed-stage companies with a focus on the fields of healthcare, life science and performance materials. The most promising HealthTech startups will receive office space in the Merck Innovation Center in Kenya or Germany, mentoring and coaching on a regular basis and financial support of up to €50,000. In total, each prize package is worth around €200,000.
All the local winners will be invited to the regional summit, which will take place in Maputo Mozambique on December 14th. A limited number of super early bird tickets are available, and you can find them here: https://www.seedstarsworld.com/event/seedstars-africa-2017 to meet with startups, mentors and investors from over 20 African countries.