Meet the most promising startups competing at Seedstars Prague
9 of Czech Republic's most promising seed-stage startups will compete to represent the country at the Seedstars Summit and win up to USD 1 million in equity investment.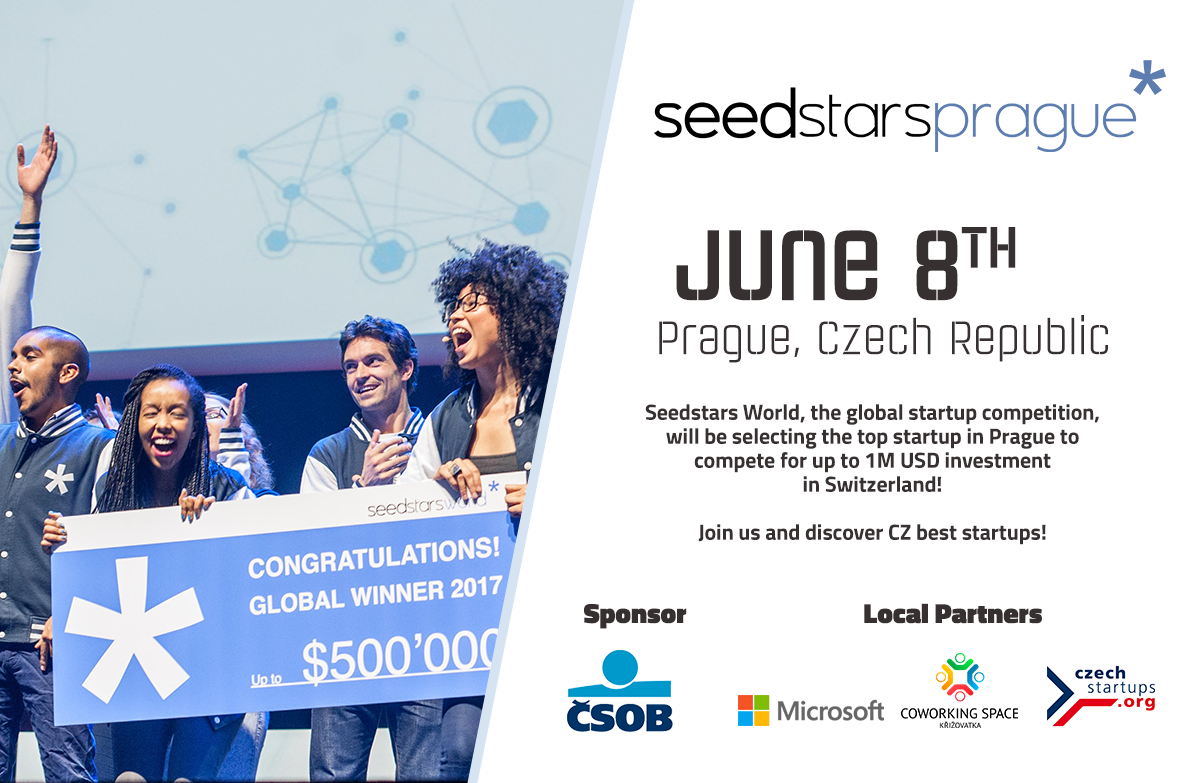 Seedstars World, the global seed-stage startup competition for emerging markets and fast-growing startup scenes has brought its pre-selection rounds to an end. With the support of the main partner ČSOB, Seedstars World will be holding a dynamic pitch event on Thursday, 8th of June.
Last year, the local winner, MindPax, fitbit for psychiatry, was selected the best startup in the Czech Republic for its adjective solution. MyStay with its system helping to directly connect hotels with their guests came second and Dataddo, cloud-based data platform enabling automating data extraction, collection, integration, transformation, visualization and distribution, grabbed the last spot in the top 3.
In 2017, the top startups to advance to the grand final are:
Seedstars World is closely working with the local Ambassador of Seedstars World, Evgeniy Frolov, CEO of Coworking Křižovatka and ČSOB and Microsoft CZ, in order to deliver the best possible event and to provide local entrepreneurs with this opportunity.
The 8 startups will pitch in front of a prestigious jury, including Leonid Igolnik — Angel Investor from Silicon Valley, Guillaume Fournier — Associate at Credo Ventures, Philip Staehelin — Managing Partner at Roland Berger, Evgeny Frolov — CEO of Coworking Krizovatka, Martin Pechouchek — Director of Corporate Strategy and Business Support at CSOB, Daria Golikova — Associate for CEE region at Seedstars.