PIKIWASH NAMED RWANDA BEST STARTUP AT SEEDSTARS KIGALI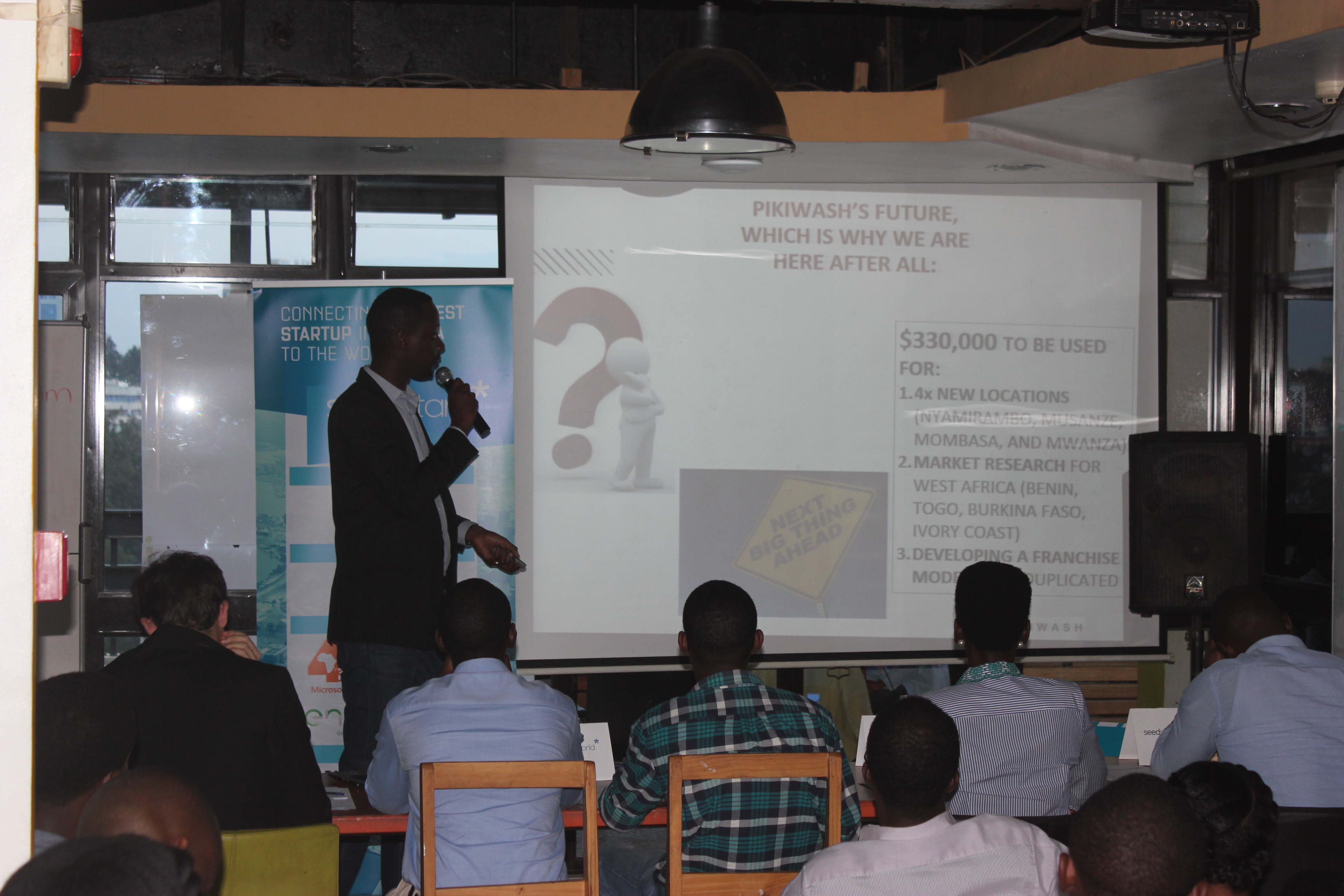 On October 6th during Seedstars Kigali, PikiWash won the Rwanda round of Seedstars World and will represent the country at the Seedstars Summit in Switzerland to compete for up to USD 1 million in equity investment and other prizes.
Seedstars World, the global seed-stage startup competition for emerging markets and fast-growing startup scenes brought its Rwanda round to a successful close during Seedstars Kigali. The event took place last Friday at kLab, and 11 selected startups were invited to present their ideas in front of the local jury panel.
The local winner, PikiWash, an eco-friendly, time-saving solution for motorcycles was selected the best startup in Rwanda. As a part of the prize, PikiWash will be participating at Seedstars Summit, taking place in Switzerland in April 2018, a weeklong training program with the opportunity to meet the other 75 winners, as well as investors and mentors from around the world. Traditionally, the final day of the Summit will be dedicated to pitching in front of an audience of 1000 attendees, with the possibility of winning up to the USD 1 million equity investment and other prizes.
Umbrella, a digital platform that will provide access to crucial information about SRH to young women came second and HelloJob a web app that links technical job seekers and job givers grabbed the last spot in the top 3.
The other startups invited to pitch were BAG Innovation Limited, Imagine We, AgriGo Ltd, ONGERA LTD., Academia, Vitcard, Fiatope Digital Solutions, Made In Rwanda Online Ltd.
The eleven startups pitched in front of a prestigious jury: Ephraim Rwamwenge
From Rwa Business Group, Patrick Buchana, from AC Group Rwanda , Louis Antoine Muhire from Mergims Faith Keza from Rwanda Online and Anis Kallel from Seedstars
At the same time, Seedstars World is also working very closely with Enel Green Power to source the most innovative business models in the energy sectors and ones that are fostering socio-economic development in rural villages in Africa. Up to 5 best startups in this sector will be invited for an exclusive RES4Africa networking event taking place later this November in Nairobi and compete for an Africa Energy Prize which consists of a financial contribution and a three-month acceleration programme for a total value of up to $50,000.
Further support was provided by our regional Partners Orange and Microsoft4Afrika, our local ambassador kLab, our local partner Jumia Food and our local supporter FabLab.
Continuing on its world tour of startup scenes in emerging markets and fast-growing startup scenes, Seedstars World's next stop is Harare to select the best startup in Zimbabwe. Seedstars World is looking for smart startups that solve regional issues and/or develop profitable products for the global market.