SatisMeter Named Czech Republic's Most Promising Startup at Prague
On 8th of June during Seedstars Prague, SatisMeter won the Czech Republic round of Seedstars World and will represent the country at the Seedstars Summit in Switzerland to compete for up to USD 1 million in equity investment.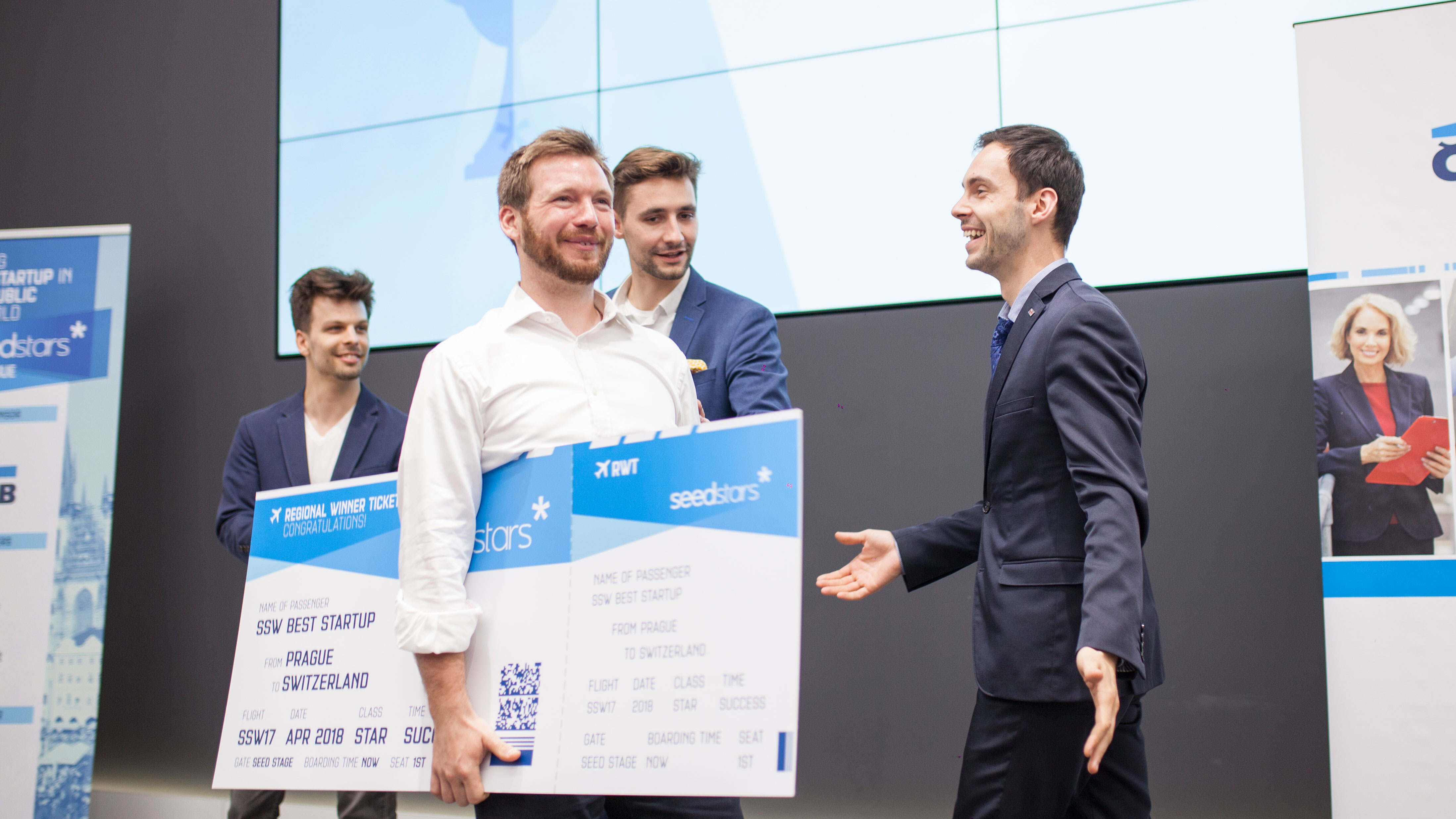 Seedstars World, the global seed-stage startup competition for emerging markets and fast-growing startup scenes brought its Czech Republic round to a successful close during Seedstars Prague.
The event is made possible with the support of ČSOB, as well Microsoft CZ and the Ambassador of Seedstars World, Evgeny Frolov, CEO of Coworking Křižovatka. The event attracted interest from over 30 startups and over 130 attendees.
The local winner, SatisMeter, an in-app feedback platform that collects NPS data based on specific usage patterns, was selected the most promising startup in the Czech Republic for its adjective solution.
Ondrej Sedlacek, CEO & Co Founder at SatisMeter:

It was a pleasure to be on stage of this event. And of course we are happy to win the 'Best startup' contest and looking forward to the next challenge in Switzerland!
As a part of the prize, SatisMeter will be participating at Seedstars Summit, taking place in Switzerland in April 2018, a weeklong training program with the opportunity to meet the other 65 winners, as well as investors and mentors from around the world. Traditionally, the final day of the Summit will be dedicated to pitching in front of the audience of 1000 attendees, with the possibility of winning up to the USD 1 million equity investment.
Kapacity with its booking and distribution solution for activity providers and ticket sellers around the world came second and Accent Artisan, zero to hero language learning program that teaches foreigners how to sound like native English speakers, grabbed the last spot in the top 3.
The other startups invited to pitch were:
The 9 startups pitched in front of a prestigious jury, including Leonid Igolnik — Angel Investor from Silicon Valley, Guillaume Fournier — Associate at Credo Ventures, Philip Staehelin — Managing Partner at Roland Berger, Evgeny Frolov — CEO of Coworking Krizovatka, Martin Pechouchek — Director of Corporate Strategy and Business Support at CSOB, Daria Golikova — Associate for CEE region at Seedstars.
Seedstars Prague also featured a panel discussion about past, present and future of fintech in the Czech Republic with moderator Zuzana Nehajova - InnovEYtion Center Leader at EY and speakers Michal Smida - Founder & CEO at Twisto Payments, Radek Hajek - Head of Innovations at CSOB, Jakub Sechter, Co-Founder & Chief Strategy Officer at Spendee.
Continuing on its world tour of startup scenes in emerging markets and fast-growing startup scenes, Seedstars World's next stop is Ulaanbaatar at Corporate Hotel and Convention Centre's, to select the best startup in Mongolia. Seedstars World is looking for smart startups that solve regional issues and/or develop profitable products for the global market.