SEEDSTARS ANNOUNCES PITCH LINEUP FOR 2017 SEEDSTARS WORLD LAGOS EVENT
Seedstars Summit, the global seed-stage startup competition for emerging markets and fast growing startup scenes will be returning to Lagos, Nigeria on Friday, August 25, 2017.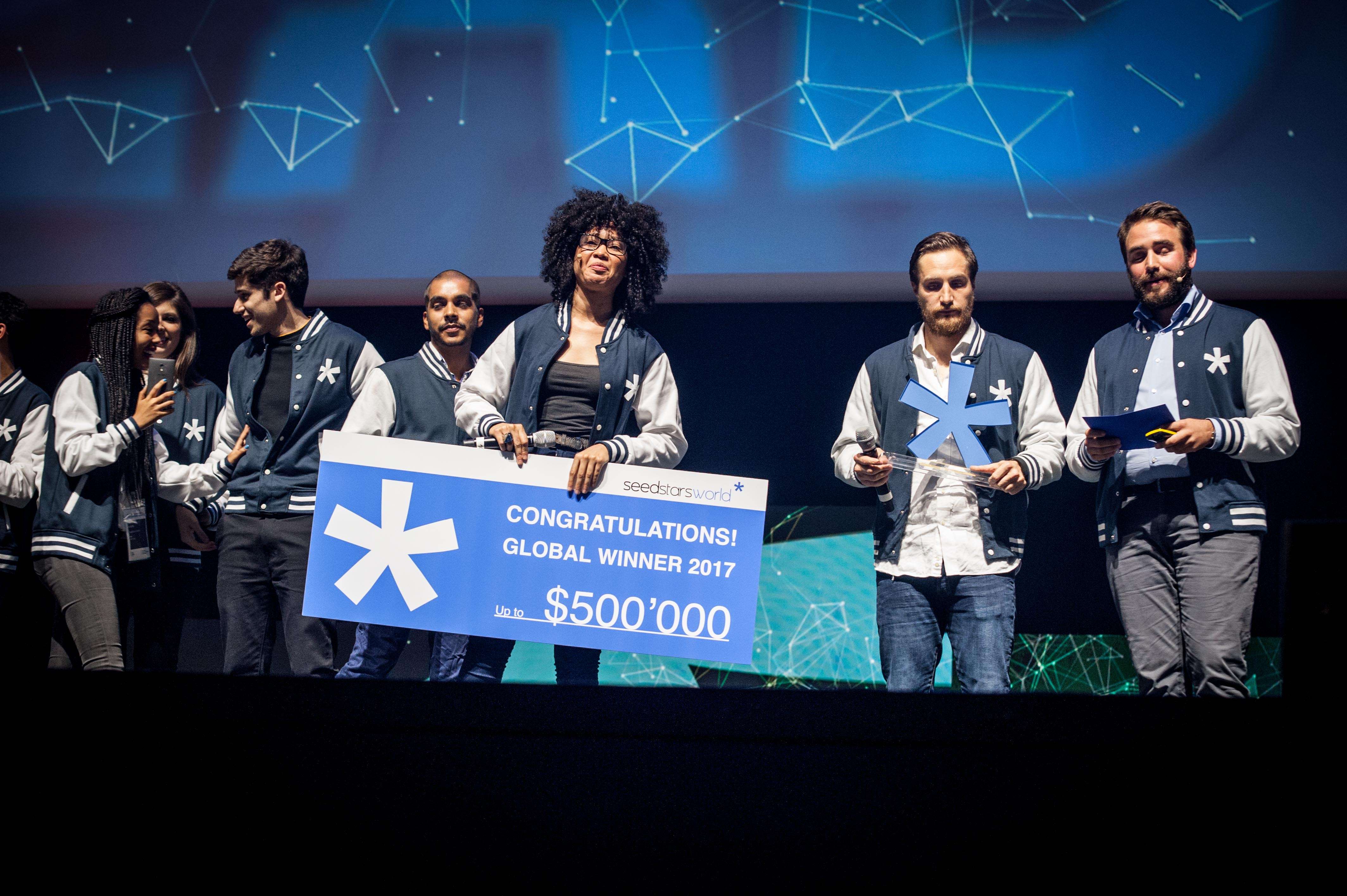 The event will take place at the Seedspace office which is situated at 23 Agodogba Ave, Parkview Estate, Lagos. Here, the start-ups will be pitching their ideas in front of a panel of judges, with the winner advancing to the next leg of the competition and competing on the global stage in Switzerland.
Supported by our sponsors, Orange, VC4A, Merck, Enel Green power, Coollink, Upperlink, Aramex and our local hosts Seedspace Lagos, we aim to provide an active pitch event which will showcase 10 entrepreneurs and startups from emerging markets and provide them with the opportunity to win up to 1,000,000 USD in the form of prizes and investments, and interact with globally based mentors and investors.
Some of the other available prizes include a ticket to join the Seedstars Summit in Switzerland, 2 months of free services from Coollink, and 1 year of software support from Upperlink for the Seedstars World lagos winner. Another startup selected by Upperlink will also receive a 1 year coworking space package at Seedspace Lagos worth up to N1.5m. MessageWise will also award the winner an opportunity to join the Nigerian Delegation in showcasing their services and products to a global audience at the ITU Telecom World 2017 in Busan, South Korea. Lastly, Seedstars World Lagos is also pleased to partner with Aramex to offer a $3000 shipping prize to the competition's winning startup. This prize is redeemable for any of Aramex's shipping services including International Express, Domestic Express, Shop and Ship, and others, giving the startup the ability to confidently send and receive parcels and correspondence with the peace of mind of Aramex's superior quality of service.
The selected start-ups for the event are as follows:
| | | |
| --- | --- | --- |
| Name | Website | Description |
| DropQue | | Dropque uses a combination of one way unassisted video interviews and a powerful AI assessment assistant to get companies the best candidate |
| EDVES LIMITED | | Edves automates the brick and mortal School operations from Student enrollment, Fee Collection, Lesson Note up to Transcript Generation. |
| eWorker | | eWorker connects companies with talented and vetted developers in Africa. |
| GETJAMA Limited | | GETJAMA seeks to empower Africans through mobile services and products that promote real-time data collection and economic development. |
| irecycle | | www.irecycle.com.ng is an online social market place for Nigerians to cash on their recyclable trash, so we have a waste smart city. |
| Medsaf | | Medsaf is the trusted medication platform for Africa. Medsaf connects pharmacies and hospitals with safe and cost effective medications. |
| Parcel-it | | Seamless, secure, affordable and super-fast way of delivering parcels. The SMART way to deliver |
| Safi.NG | | Premium On-Demand Dry Cleaners |
| Wallet.ng | | We want to provide access to quality financial services in Africa using a phone number |
| Wesabi Solutions and Network | | An online service network connecting users to highly skilled workers |
These companies were nominated based on their perceived regional and global scalability as well as their date of incorporation being less than 2 years ago, evidence of a minimum viable product (MVP) and received funding amounting to less than 500,000 USD.
Seedstars World has also partnered with the Merck Accelerator on a regional level, in order to support seed-stage companies with a focus on the fields of healthcare, life science and performance materials. The most promising HealthTech startups will receive office space in the Merck Innovation Center in Kenya or Germany, mentoring and coaching on a regular basis and financial support of up to €50,000. In total, each prize package is worth around €200,000.
At the same time, Seedstars World is also working very closely with Enel Green Power to source the most innovative business models in the energy sectors and ones that are fostering socio-economic development in rural villages in Africa. Up to 5 best startups in this sector will be invited for an exclusive RES4Africa networking event taking place later this November in Nairobi and compete for an Africa Energy Prize which consists of a financial contribution and a three-month acceleration programme for a total value of up to 50,000 USD.