Seedstars is coming to Seoul to Find the Most Promising Tech Startup from Korea
On August 2nd 2017, 8 of Korea's most promising seed stage startups will compete to represent Korea at both the Seedstars Asia Regional Summit and at the Global Seedstars Summit in Switzerland.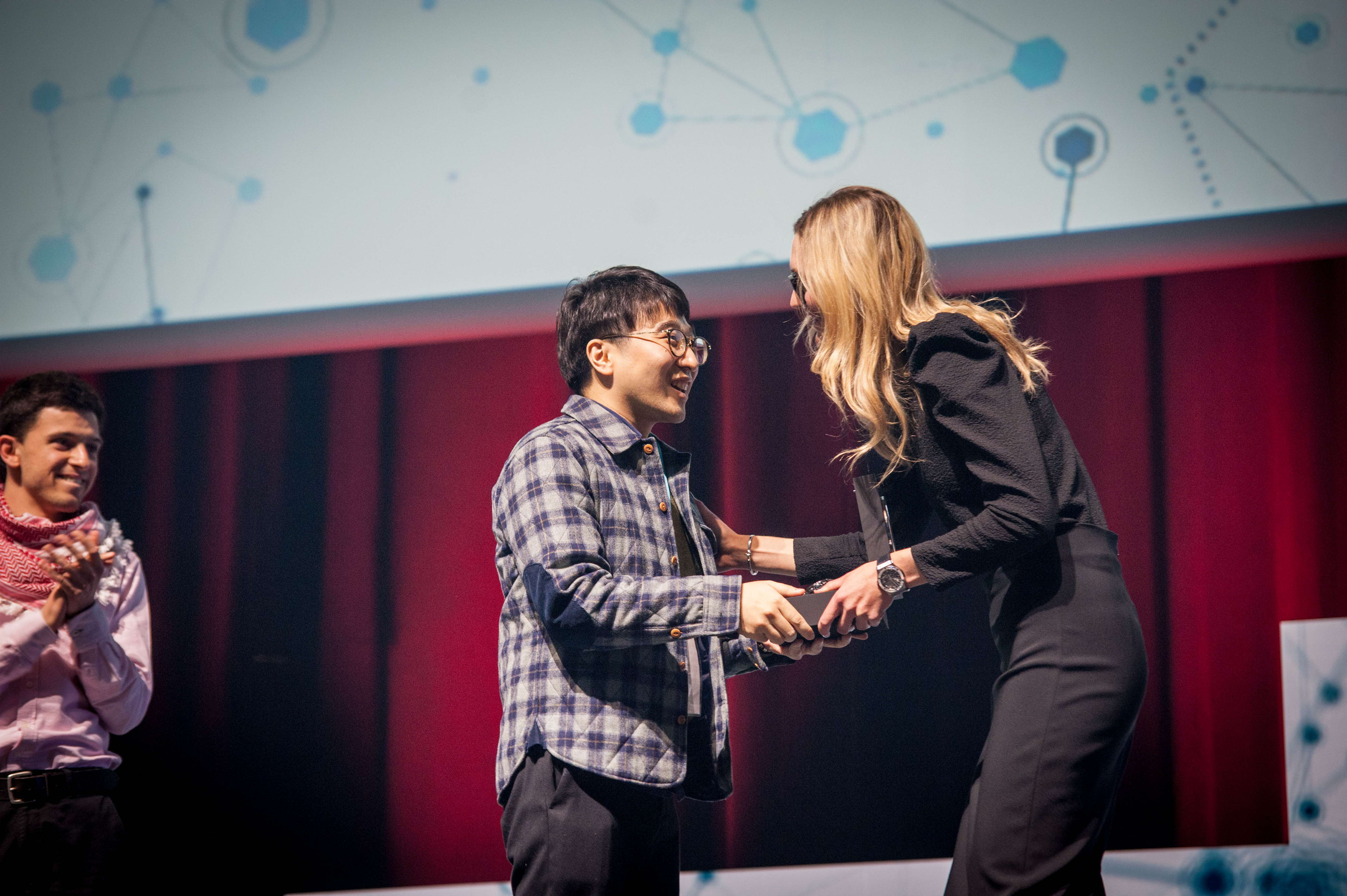 Seedstars World, the global seed-stage startup competition for emerging markets and fast-growing startup scenes like Korea, is returning to Seoul on August 2nd at 6pm at D.CAMP.
"Seedstars World is a platform connecting investors to the next generation of entrepreneurs, outside of Silicon Valley and Western Europe, and we've always found especially strong startups in Korea. Our very first Seedstars Global Winner, Flitto, hails from Korea, and PiQuant, another Korean startup, was recognized as the 'Most Innovative Startup' at this year's Seedstars Global Summit," explained Rosie Keller, Regional Associate for Asia at Seedstars. "We are excited to be coming back, and cannot wait to discover this year's most promising tech startups from Korea."
Applications are now open for this year's pitch competition. Seedstars will select eight companies to pitch in front of a jury of local and international startup experts. To be selected to pitch at the Seedstars Seoul event, startups need to be less than two years old, have raised less than USD 500,000 in funding and have built a minimum viable product in tech. Ideally this product will already have some traction. The Seedstars World team is searching for one additional criterion – the startup's regional and global scalability.
With a strong network of international partners such as BBVA, Merck, Enel, TRECC, Standard Bank, and Deloitte, Seedstars World is looking for innovative startups that solve regional issues and develop profitable products for the global market.
The winning startup from Korea will earn an expenses paid trip to the Seedstars Regional Summit and the Seedstars World Summit in Switzerland, where startups from more than 70 countries will pitch for up to $1 million in equity investment, along with a bevy of prizes. The summit also provides opportunities to network with investors and mentors from around the world. Its previous participants have raised over USD 61M collectively, providing employment to more than 835 employees worldwide.
Nathan Millard, CEO and Founder of G3 Partners, who is the Ambassador of the Seedstars initiative in Seoul for the third straight year, praised the Koran startup ecosystem's evolution, saying, throughout the year, says of the Korean ecosystem: "In the last five years, Korea's startup scene has changed beyond belief. There are now more than 20 accelerators, tons of coworking spaces and startup events, a vibrant angel and early stage investment scene and over that period literally billions of dollars in investment by big name global investors. Even more importantly, there are sure signs of success, with new unicorns emerging every year."
Aside from Korea, and in-line with its mission to place the spotlight on entrepreneurs from fast-growing startup scenes, Seedstars World is travelling to more than 70 countries this year to identify the best seed-stage entrepreneurs.
In order to deliver the event, Seedstars is working closely with its main partner for Seedstars Seoul, G3 Partners, one of Asia's first startup-focused marketing and communications agencies, providing a full suite of global services for startups expanding overseas and raising investment internationally. D.CAMP is the providing the venue and Brewdog is the F&B partner.
On a regional level, Seedstars is also partnered with the Merck Accelerator, in order to support seed-stage companies in Korea, and across Asia and Africa with a focus on the fields of healthcare, life science and performance materials. The most promising HealthTech startups will receive office space in the Merck Innovation Center in Kenya or Germany, mentoring and coaching on a regular basis and financial support of up to €50,000.

Startup founders who want to pitch at the August 2nd event should apply before July 25th on the Seedstars Seoul website https://www.seedstarsworld.com/event/seedstars-seoul-2017, using the invitation code seedstars-seoul-2017. The eight startups selected will give a five minute pitch in English, in front of a jury made up of local startup heavyweights. Members of the public are welcome to come join the fun and should register on the Seedstars Website [https://www.seedstarsworld.com/event/seedstars-seoul-2017] or OnOffMix [https://onoffmix.com/event/105651].