SEEDSTARS WORLD ANNOUNCES 9 STARTUPS TO PITCH AT SEEDSTARS WORLD KAMPALA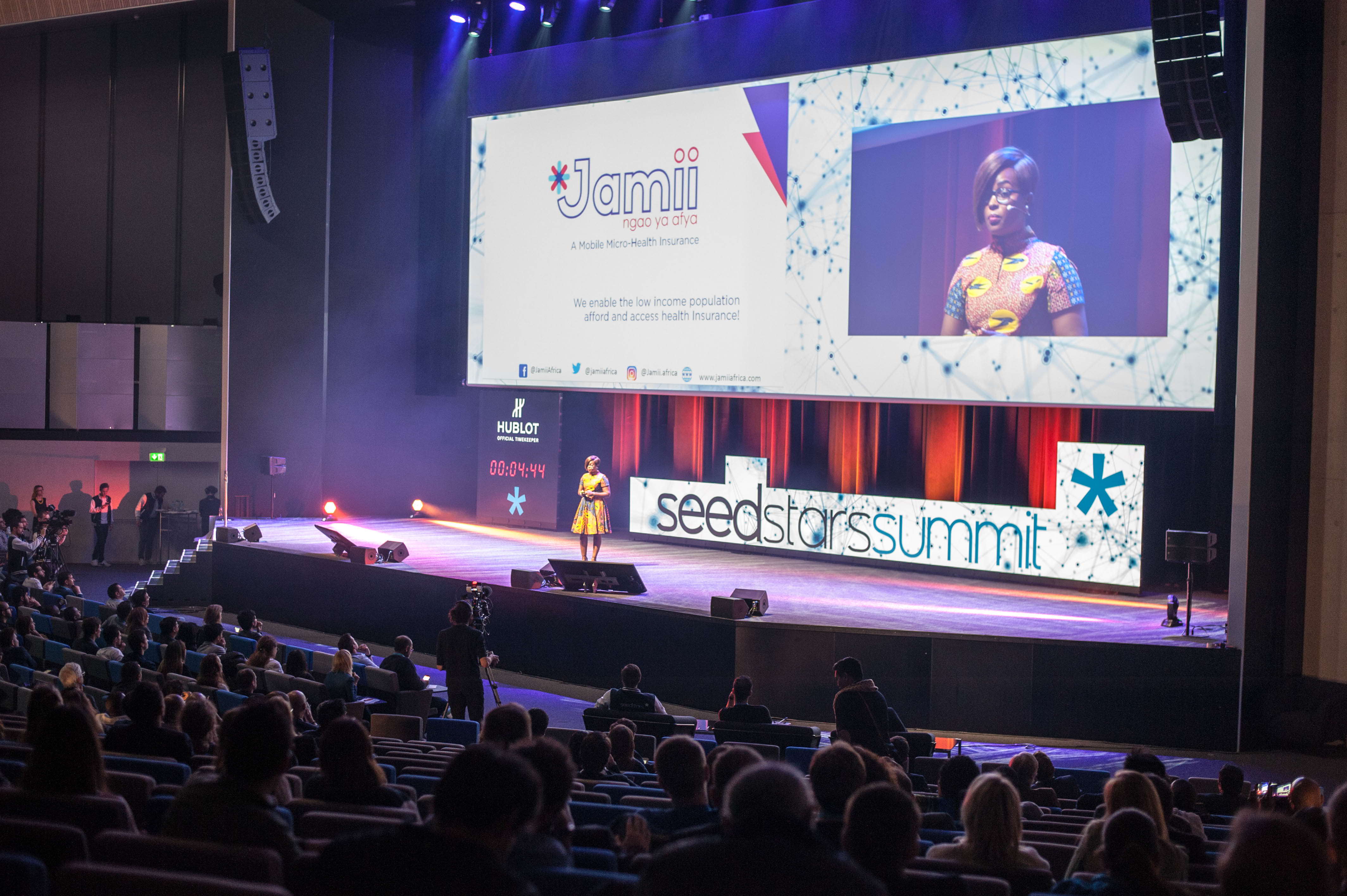 Kampala, Uganda, July 31st 2017 - Seedstars World, the global seed-stage startup competition for emerging markets and fast-growing startup scenes is coming to Uganda for the 3rd time. With the support of the Stanbic Bank Uganda and our local ambassador Outbox Hub, Seedstars World will be holding a dynamic pitch event on the August 4th. In line with its mission to place the spotlight on entrepreneurs from emerging markets, Seedstars World is travelling to more than 75 countries this year to identify the best seed-stage entrepreneurs and provide them with an opportunity to win up to USD 500 000 and network with investors and mentors from around the world. Its previous participants have raised over USD 61M collectively, providing employment to more than 800 employees worldwide.
The event will take place at Outbox Hub ( Soliz House Plot 23 Lumumba Ave, Kampala, Uganda) with the startups to pitch to a panel of judges. The top startup will be declared the most promising startup in Uganda in 2017, and will be invited to pitch at the global stage.
The startups that were selected to participate at the Seedstars World Kampala pitching event are:
| | |
| --- | --- |
| | ChapChap is a mobile payments platform that enables users to earn and save while they top-up airtime, pay bills and shop online. |
| | smartAgric is an online, interactive and dynamic cost planner that helps farmers to evaluate options much easier and conveniently with up-to-date prices. |
| | clinicPesa is a platform to set aside dedicated healthcare funds in order to extend healthcare micro-savings discipline and loan. |
| | Kuanza Gari is a fingerprint based car ignition system that enables users to capture, store and use their fingerprints to start cars. |
| | Musana Carts provides the support to street vendors in Africa to achieve a clean and dependable work environment through solar powered street carts. |
| | Numida is a free business financial management mobile app to issue affordable, convenient and unsecured credit to Ugandan MSMEs. |
| | TW is an online flexible and local TV service that lets watch content on the go. |
| | Ubuntu Capital provides digital marketing and payment solutions for medium enterprises, enabling them to realize their market potential. |
| | hidr is a mobile app to enable patients to consult accredited doctors at a fraction of the cost of a traditional office consultation. |
"Seedstars World is a platform connecting investors to the next generation of startup entrepreneurs, pulling the spotlight from Silicon Valley and Western Europe. As this will be our 3rd time to organize our event in Kampala, our excitement level and expectations are high." explains Fanny Dauchez, Associate for Africa at Seedstars World, "We are impressed by what we have seen in the continent so far and cannot wait to add startups from Uganda on the map."
At the same time, Seedstars World is also working very closely with Enel Green Power to source the most innovative business models in the energy sectors and ones that are fostering socio-economic development in rural villages in Africa. Up to 5 best startups in this sector will be invited for an exclusive RES4Africa networking event taking place later this November in Nairobi and compete for an Africa Energy Prize which consists of a financial contribution and a three-month acceleration programme for a total value of up to 50,000 USD.
To attend the event and watch the pitches, anyone can RSVP here (limited number of spots available).