Seedstars World is Coming to Luanda to Find the Most Promising Seed Stage Tech Startup in Angola
On October 13th, up to ten of Angola's most promising seed stage startups will compete to represent the country at the Seedstars Africa Regional Summit in Mozambique, and the Seedstars Global Summit in Switzerland, all while competing for up to USD 1 million in equity investments and additional prizes.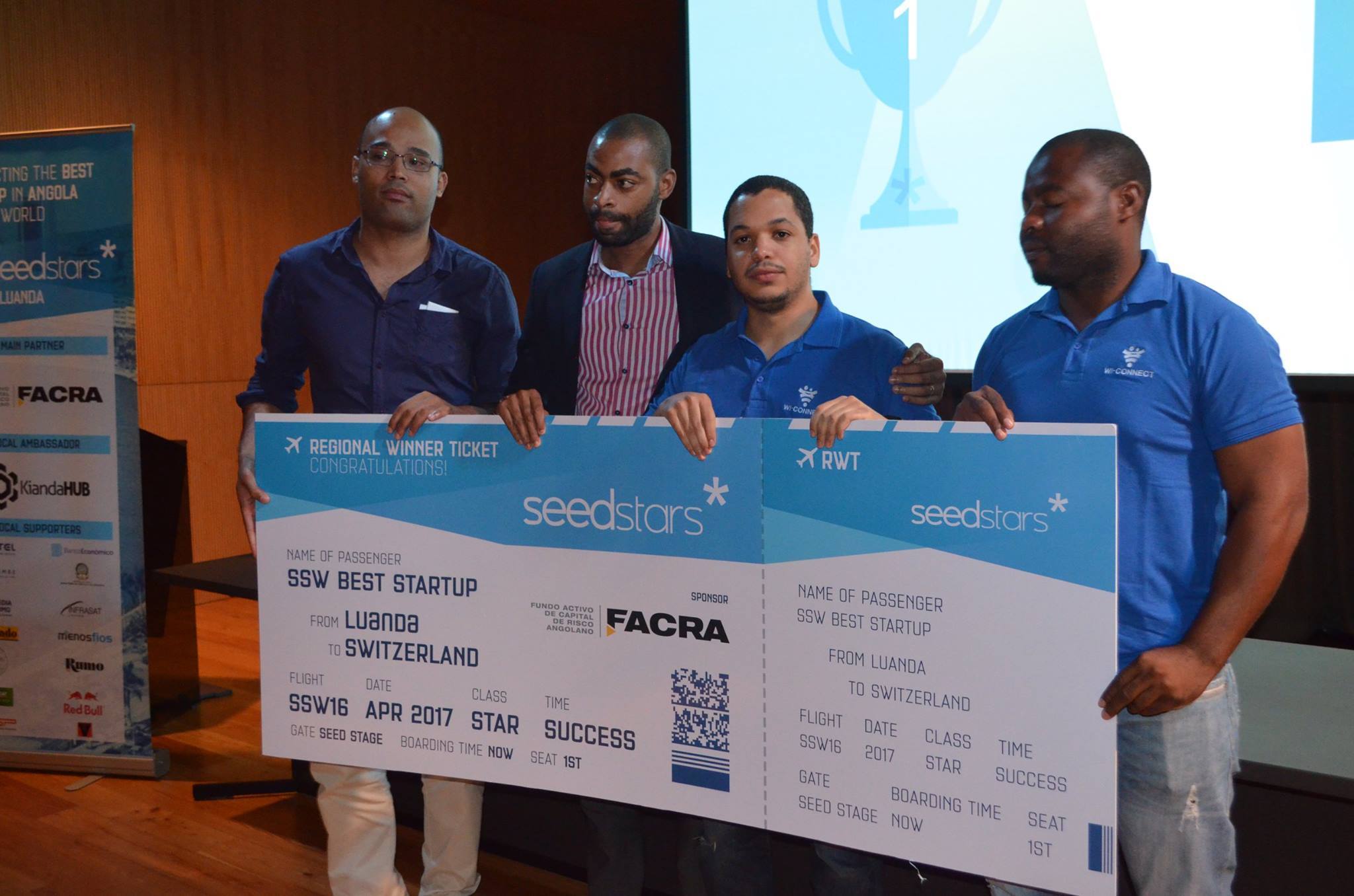 Luanda, Angola - Seedstars World, the global seed-stage startup competition for emerging markets and fast-growing startup scenes is coming for the third time to Angola.
With the support of our local ambassador KiandaHUB, our main partner TGI (Thomson Group International), and our regional partners Enel Green Power, Merck, Orange and Microsoft 4Afrika, Seedstars World will be holding a dynamic pitch event on October 13th. In line with its mission to place the spotlight on entrepreneurs from emerging markets, Seedstars World is travelling to more than 75 countries this year to identify the best seed-stage entrepreneurs and provide them with an opportunity to win up to USD 1,000,000 while networking with investors and mentors from around the world. Its previous participants have raised over USD 61M collectively, providing employment to more than 800 employees worldwide.
"As an Investment firm focused in Angola for over a decade, we are very happy to see and be part of organizations like Seedstars coming into the Angolan market and further igniting the entrepreneurial energy in this still very young country." says Alexander Thomson, Founder and CEO of TGI. "It has grown for the last 3 years, every year becoming a more impressive event, and look forward to seeing it continue to grow for many more."
The companies selected to pitch at Seedstars Luanda need to be less than 2 years old, have raised less than USD 500 000 in funding and have built a minimum viable product, ideally with existing traction. The Seedstars World team is searching for one additional criterion - the startup's regional and global scalability. With a strong network of international partners such as Enel Green Power, BBVA, Merck, TRECC and Standard Bank, Seedstars World is looking for smart startups that solve regional issues and develop profitable products for the global market to support their regional businesses and growth.
"As part of KiandaHub's mission to provide opportunities for the sustainable growth of local startups through coworking, mentoring and events, we are again very enthusiastic and energized to host the event and provide the best possible experience for all participants of this 3rd edition of the Seedstars Luanda event." Said Joel Epalanga, Co-Founder and Managing Partner at KiandaHub. "The quality of the startups that have pitched in previous events gives us confidence that in this edition, we will be able to raise even more the bar on the potential of scalability of Angolan startups and the competition itself, giving a clear indicator of our ecosystem growth. We invite all entrepreneurs from our community to apply for the competition, to showcase their potential worldwide and, above all, to take pride in representing Angola. It is an excellent opportunity for local, regional and global exposure for the angolan startups and other brands associated with the event."
"We are excited to visit more and more African countries every year, and to be coming back to Angola once again to find the best and most promising startups," says Claudia Makadristo, regional manager for Africa at Seedstars Word. "The past winners have done an amazing job representing Angola at the regional and global summits, and we believe an African startup can take home the global prize this year again."
Up to 10 of the best seed stage startups in Angola will be invited to pitch for the opportunity to compete at the Seedstars Summit, that annually takes place in Switzerland. At the same time, Seedstars World is also working very closely with Enel Green Power to source the most innovative business models in the energy sectors and ones that are fostering socio-economic development in rural villages in Africa. Up to 5 best startups in this sector will be invited for an exclusive RES4Africa networking event taking place later this November in Nairobi and compete for an Africa Energy Prize which consists of a financial contribution and a three-month acceleration programme for a total value of up USD 50,000.
Applications are open for a few more days, and startups can apply here: https://www.seedstarsworld.com/event/SSW-Luanda-17/ by October 5th.
All the local winners will be invited to the regional summit, which will take place in Maputo Mozambique on December 14th. A limited number of super early bird tickets are available, and you can find them here: https://www.seedstarsworld.com/event/seedstars-africa-2017 to meet with startups, mentors and investors from over 20 African countries.