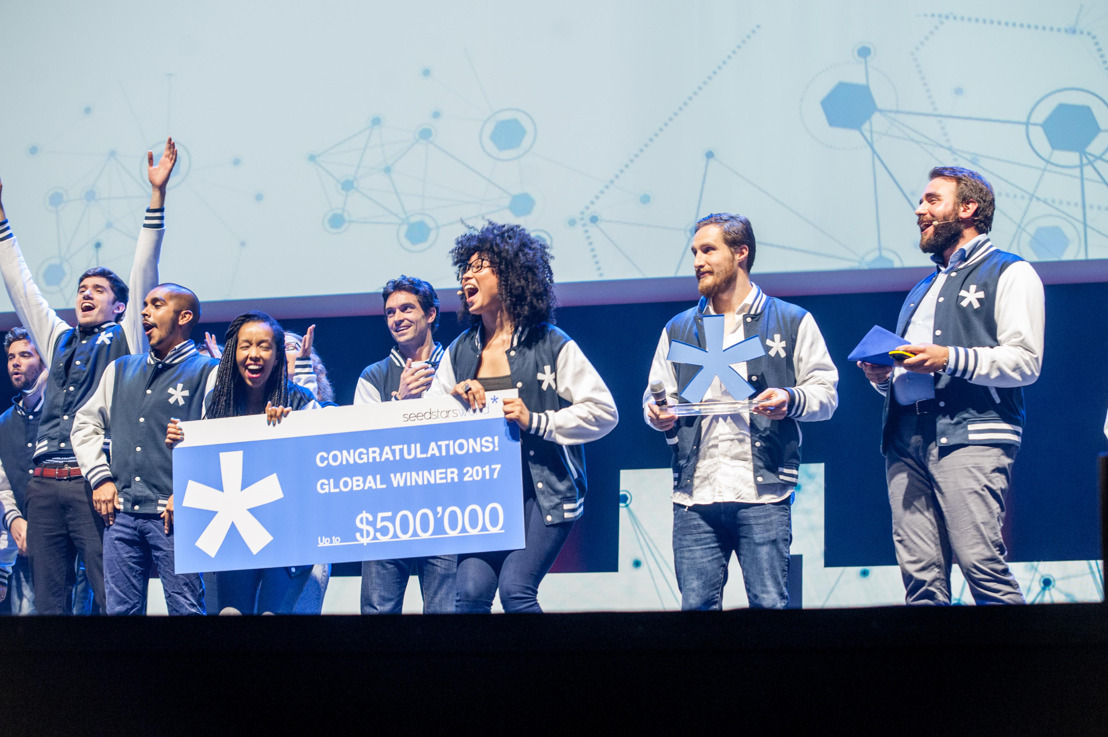 Seedstars World is returning to Chisinau to find most promising startup in Moldova
This September 10 of Moldova's best seed stage startups will compete to represent the country at the Seedstars Summit and win up to USD 1 million in equity investment.
Friday, July 14, 2017 — Seedstars World, the global seed-stage startup competition for emerging markets and fast-growing startup scenes is coming back to Moldova.
With the support of the local organiser Moldovan Association of ICT Companies (ATIC), and United States Agency for International Development (USAID), and the Government of Sweden in the framework of the project "Development of Moldova ICT Excellence Center" Tekwill, in Moldova will be holding a dynamic pitch event on September 5th, 2017 at Tekwill. The event is registration-only.
In line with its mission to place the spotlight on entrepreneurs from emerging markets, Seedstars World is travelling to more than 75 countries this year to identify the best seed-stage entrepreneurs and provide them with an opportunity to win up to USD 500,000 and network with investors and mentors from around the world. Its previous participants have raised over USD 61M collectively, providing employment to more than 1000 employees worldwide.
The companies selected to pitch at the Seedstars Chisinau event need to be less than 2 years old, have raised less than USD 500,000 in funding and have built a minimum viable product, ideally with existing traction. The Seedstars World team is searching for one additional criterion - the startup's regional and global scalability.
With a strong network of international partners such as BBVA, Merck, Enel, Trecc and Standard Bank, Seedstars World is looking for smart startups that solve regional issues and develop profitable products for the global market, to support their regional businesses and growth.
In order to provide local entrepreneurs with this opportunity and aiming to deliver the best possible event, Seedstars World is closely working with ATIC, who is representing the initiative throughout the year. "Our second collaboration with Seedstars is yet again another engagement we look up to this year. Together with Seedstars, we have been able to demonstrate to the local ecosystem that simplicity of solutions and businesses is key to driving entrepreneurship growth based on the teams that have represented Moldova." says Maria Nemciuc, Event Specialist at ATIC and Seedstars Ambassador in Moldova.
"Seedstars World is a platform connecting investors to the next generation of startup entrepreneurs, pulling the spotlight from Silicon Valley and Western Europe. We are impressed by what we have seen on the continent so far and cannot wait to add startups from Moldova on our map" explains Katarina Szulenyiova, COO at Seedstars World.
Up to 10 of the best seed stage startups in Moldova will be invited to pitch for the opportunity to compete at the Seedstars Summit, that annually takes place in Switzerland.
Applications are open now, and startups can apply here: https://seedsta.rs/ChisinauApply