SEEDSTARS WORLD IS RETURNING TO LAGOS TO FIND THE BEST STARTUP IN NIGERIA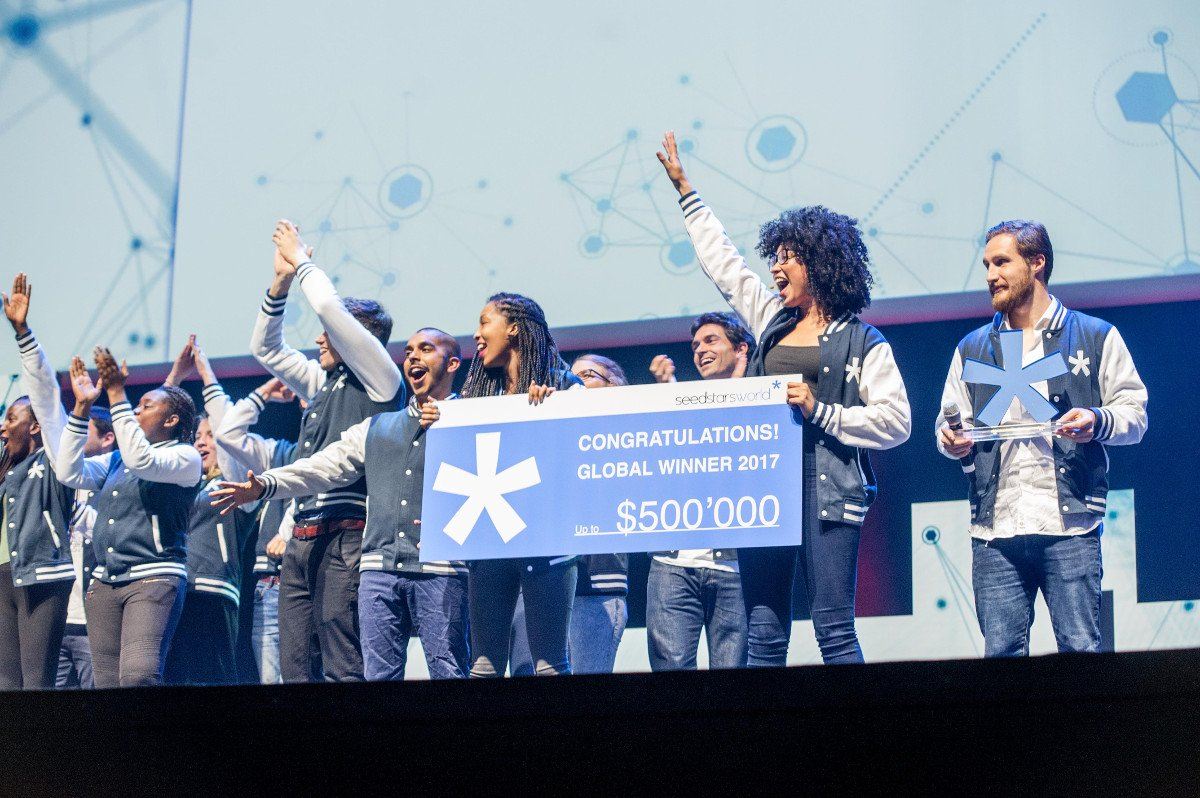 On the 25th of August, 10 of Nigeria's best seed stage startups will compete to represent the country at the Seedstars Summit and win up to USD 1,000,000 in equity investment and other prizes.
Lagos, Nigeria, 14th of August - Seedstars World, the global seed-stage startup competition for emerging markets and fast-growing startup scenes is returning to Nigeria.With the support of sponsors Orange, Merck, Enel and the local host Seedspace Lagos, Seedstars World will be holding a dynamic pitch event on the 25th of August. In line with its mission to place the spotlight on entrepreneurs from emerging markets, Seedstars World is travelling to more than 75 countries this year to identify the best seed-stage entrepreneurs and provide them with an opportunity to win up to USD 1,000,000 in investment and other prizes, and network with investors and mentors from around the world. Its previous participants have raised over USD 61M collectively, providing employment to more than 1000 employees worldwide.
The companies selected to pitch at the Seedstars Lagos event need to be less than 2 years old, have raised less than USD 500,000 in funding and have built a minimum viable product, ideally with existing traction. The Seedstars World team is searching for one additional criterion - the startup's regional and global scalability. With a strong network of international partners such as BBVA, Merck, Enel, Trecc and Standard Bank, Seedstars World is looking for smart startups that solve regional issues and develop profitable products for the global market, to support their regional businesses and growth.
"We connect entrepreneurs with like-minded people in your area and around the world using our extensive network. Our Seedspace in Ikoy gathers some of the most creative minds in Lagos and we are proud to support such a community, who we believe has the potential to shape the future of people and businesses in Nigeria." explains Alessia Balducci, Community Manager at Seedspace Nigeria.
Moreover, Seedstars World has partnered with the Merck Accelerator on a regional level, in order to support seed-stage companies with a focus on the fields of healthcare, life science and performance materials. The most promising HealthTech startups will receive office space in the Merck Innovation Center in Kenya or Germany, mentoring and coaching on a regular basis and financial support of up to €50,000. In total, each prize package is worth around €200,000.
Up to 10 of the best seed stage startups in Nigeria will be invited to pitch for the opportunity to compete at the Seedstars Summit, that annually takes place in Switzerland. At the same time, Seedstars World is also working very closely with Enel Green Power to source the most innovative business models in the energy sectors and ones that are fostering socio-economic development in rural villages in Africa. Up to 5 best startups in this sector will be invited for an exclusive RES4Africa networking event taking place later this November in Nairobi and compete for an Africa Energy Prize which consists of a financial contribution and a three-month acceleration programme for a total value of up to 50,000 USD.
Applications are open now, and startups can apply here: https://seedsta.rs/lagos2017
ABOUT SEEDSPACE LAGOS
Seedspace is a network of coworking and co-living spaces now in 25+ countries with the aim of positively impacting people's lives through technology & entrepreneurship. Our hubs are located in specifically in emerging markets, where we look for the best talents in fields ranging from digital health to fintech, and from edtech to agtech and where we are incubating and building ventures. In Lagos we can count 50+ members and 20+ companies working from our offices in Ikoy and staying true to our Fintech focus, together with Seedstars we are incubating InvoizPAID and QuickCheck, 2 fintech focused startups that have been thriving in the Nigerian market.