The Seedstars Asia Summit is a Wrap
The Seedstars Asia Summits marks the end of Seedstars's tour across Asia in search of the most promising seed-stage tech startups. All 15 startups who won their local Seedstars competition will be continuing to Switzerland for the week-long Global Summit, and selected startups will be accelerated in the Seedstars Growth Program.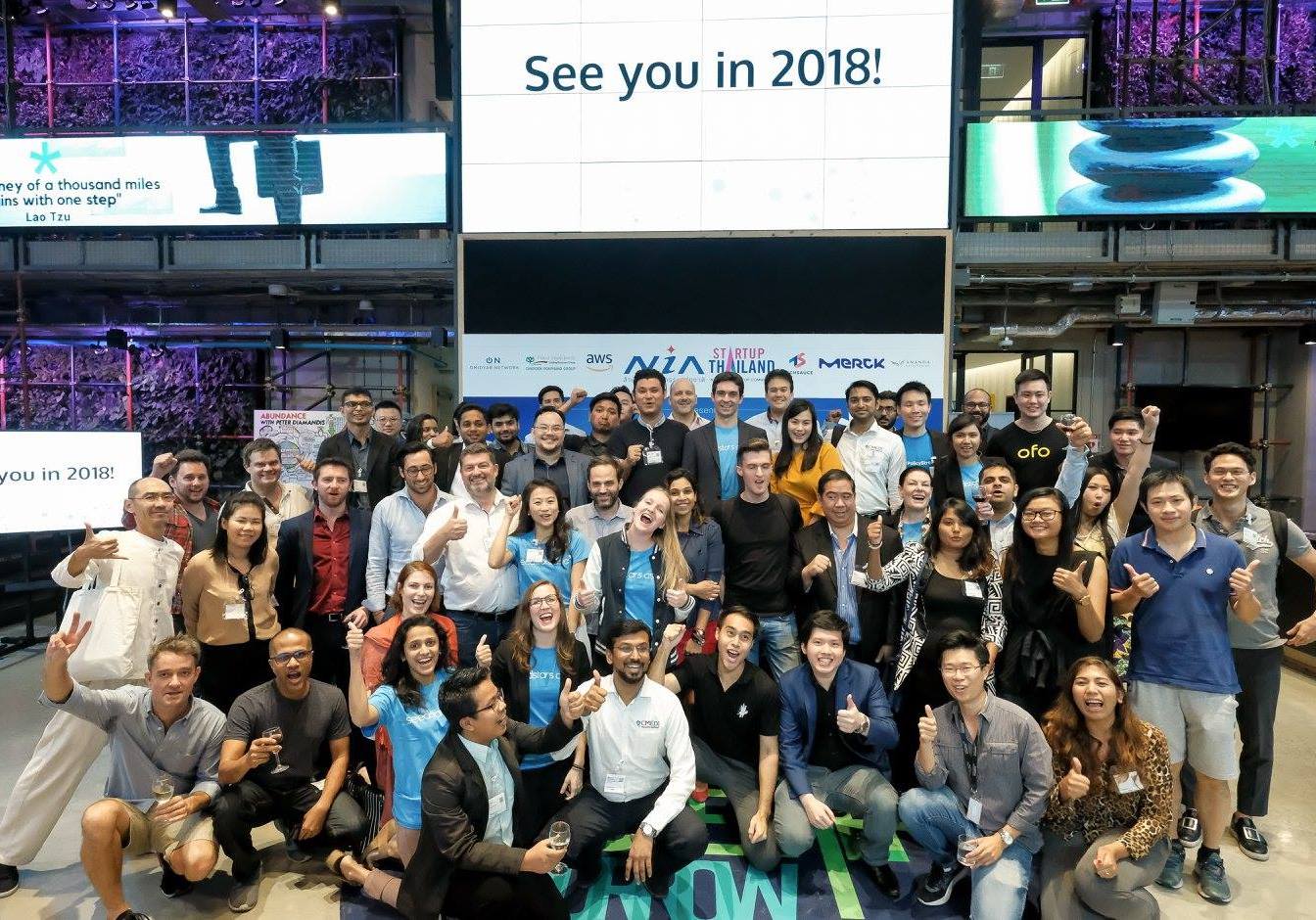 After two days of bootcamp sessions, and one on one mentor and investor meetings, the Seedstars Asia Summit took place on November 29th 2017, in Bangkok.
The Summit reunited over 300 attendees from more than 29 countries for a showcase of the most promising early stage tech startups from 15 Asian markets, and a celebration of innovation and entrepreneurship across the region.
Here is what happened during the event:
Pitches by the Seedstars Asia Finalists
15 startups from across Asia showcased their businesses, and how they can impact their region's development by leveraging innovative technologies:
Think Tank Style Workshops
The morning of the Summit day consisted of three think tank style workshops running in parallel. The aim of the workshops, that were invite only, was to get a diverse, interesting mix of stakeholders from ecosystems across Asia sitting in the same room and discussing burning questions.
Digital Health in Asia
The Digital Health Workshop led by Nawal Roy (Holmusk) explored possibilities of leveraging technology for better, more accessible healthcare.
User Acquisition at Scale
The User Acquisition at Scale led by Aimen Khan (Google) workshop helped startups to understand paid user acquisition and how machine learning can come into play as a tool to that effect
The Current Tech Investment Landscape in Asia
The tech investment landscape workshop led by Justin Nguyen (Monk's Hill Ventures) provided an outlook for tech investments across sectors in Asia by aggregating and analyzing different ecosystem players' insights into trends, pain points, and promising models.
Keynotes and Panels on Burning Topics
The Summit also featured keynote speakers from global companies, accelerators, and VC funds: Michael Foley (CEO of Grameenphone) gave an inspiring talk on how working with entrepreneurs, as a telco and corporate in general, is the fun part of the job, that is also key to transformation. He spoke not only of how vital it is to involve startups as a corporate, but also of his respect for startups for "their courage in being judged again, and again, again".
Alyssa Maharani (Head of Startup Success at Google Launchpad Accelerator) provided valuable insights on how to design digital products for emerging market conditions. The energetic talk was full of actionable insights for all the different sorts of ecosystem players in the room.
Alyssa and Michael were followed by a panel hosted by CP Group on the Future of Food and Feed, and how agtech can revolutionize food for the billions. The panel was moderated by Pearl Lee from Tech in Asia, and included Abhinav Mehra from ID Capital and Tim Hadsel Mares, of ScanTrust.
Aimen Khan (Mobile Marketing Consultant for Southeast Asia at Google) discussed how machine learning can be applied to increase mobile app users. This sessions was especially useful for the many startups in the room who use Google services. Next up, Alan Jiang, Head of Business for Southeast Asia at ofo and Adriana Collini, Associate for Asia at Seedstars, held a fireside chat to discuss lessons learned from scaling Uber across SEA, and the sharing economy outlook.
To finish up the day, Anisha Singh, Founder and CEO of mydala, spoke inspiringly about how for founders, not quitting is a super power and already have the game.
Two-Day Bootcamp
Prior to the Conference, Seedstars World hosted a 2-day invite-only Bootcamp, where 25 startups (15 from the Seedstars Asia tour, and 5 from the National Innovation Agency delegation, and 5 from an Omidyar delegation) took part in sessions led by the Seedstars Investment Team, and in over 300 one-to-one meetings with world-class local and international mentors and investors.
The Investor Forum brought together representatives from Monk's Hill Ventures, Cocoon Capital, NSI Ventures, Gobi Partners, Jungle Ventures, Digital Ventures, Addventures, 500, Bangkok Venture Club, and more.
Many Thanks to our Partners
The Seedstars Asia Summit was organized by the Seedstars Asia Team and Seedstars's Bangkok Ambassador Nichapat Ark.
The event's platinum partners, who were critical to allowing the event to unfold were the National Innovation Agency of Thailand and Startup Thailand.
Further support for the event and for a delegation of startups from Myanmar was provided by the Omidyar Network, CP Group, Amazon Web Services who hosted the Investor & VIP Dinner, Merck Seedstar's Regional Partner in supporting healthtech startups, as well as Techsauce, the Summit's media partner. Seedstars was also fortunate to count Ananda Development as its venue partner.
What's Next
Want some more after the Asia Regional Summit ?
The final step of the Seedstars World Competition will take place in Lausanne, Switzerland on April 12th, 2018. Join leaders and experts of the industry, investors and 1000+ attendees for THE entrepreneur and technological forum of emerging and fast-growing markets, and discover who will be crowned the Seedstars World Global Winner!
Get your Asia regional 50% discounted ticket here!